What is an NFT, and what are the main questions to be answered to fully understand them?
Date: 2022-10-23
What really is an NFT and all other important questions answered in one unique article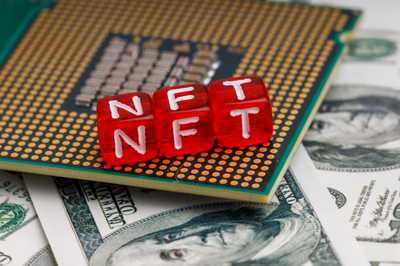 Photo by Andrey Metelev on Unsplash
NFTs are one of Crypto's most known applications. Despite this, it has also been the greatest bubble in the industry, with countless of billions of dollars lost in value.
Many investors originally had a huge - but illiquid - net worth based on NFTs, so how many of their NFTs when to zero y a matter of months, weeks, days… or even hours.
Nonetheless, the truly intrinsic value of the concept is still true no matter how many bubbles pop, and they will undoubtedly be a critical factor in the success or not of Crypto as an industry… an industry that is trying to change the rules of the game in almost every category it has set its eyes on.
Thus, the aim of this article is to explain to you what NFTs are, and give answer to society's most demanded questions related to them.
If you read across this article and all the others linked to it, you will have a full knowledge of:
What is an NFT?
What is a dNFT?
The metadata / media file storage paradox
How to add utility to NFTs
NFT markets
The liquidity problem of NFTs
What is an SBT?
And many more. So let's begin.
Disclaimer: This is a work in progress article, you'll see content being added daily until the article takes it's final form.
What is an NFT?
NFTs have been all the buzz over this past year and a half, albeit the inevitable collapse of the speculative bubble they were immersed in.
However, although the proper explanation is that the bubble was speculative, there was also an underlying reason to why so many people lost so much money on NFTs: a lack of understanding of the value of an NFT.
In other words, those who understood what drives the value of an NFT surely weren't caught in the debacle, which implicitly means that few actual NFTs have any sort of value whatsoever.
The concept of an NFT
An NFT is a digital token whose metadata resides in a blockchain, much like a cryptocurrency. This metadata includes the provenance (who issued it) and the ownership (who owns it now), among other things.
The difference?
As the proper name implies, NFTs are non-fungible, which means that they are unique. While each cryptocurrency token is equal to any other token of that cryptocurrency (Al Bitcoins are equal among one another), NFTs are unique and can't be duplicated.
In very simple terms, if you own the NFT of the Mona Lisa, you are the only person in the world who owns that NFT, and no one can replicate it.
Therefore, NFTs solve one of the biggest issues of the digital world, avoiding the replication of your digital assets, thereby representing the absolute guarantor of digital asset ownership.
Everyone in the world can see (and validate) that you, and only you, are the rightful owner of that NFT.
But many forgot about this concept and just viewed NFTs as an asset that increases in value no matter what happened.
Thus, people weren't buying NFTs for their intrinsic value, but for the speculation that there would always be people willing to pay a higher price than the one they had paid.
It's safe to say it didn't end well for those people.
Assigning ownership
As you probably understand by now, the core principle that justifies the existence of NFTs is the proof-of-ownership and proof-of-provenance.
As for the former, it's NFTs' raison d'être, the possibility of owning a digital asset without fear of being duplicated or stolen.
With regards to the latter, we mustn't forget its importance, as knowing who issued the NFT is critical for digital products.
The combination of both is what really elevates NFTs as a potentially indispensable future of the future digital world.
For instance, if you buy a pair of Nike sneakers, you sure as hell want to make sure that they are actually from Nike (if not they are essentially useless), and you also want to prove the ownership of them.
None other technology comes close to being capable of offering such features besides the blockchain.
But why?
The fundamentals of the blockchain in three paragraphs
Easy, blockchain's core features allow for it. Data registered in a - public - blockchain is immutable, secure, highly available, and public, thereby making it a ledger that is almost impossible to tamper with.
That's the power of blockchains, the capacity to make every registered data timeless, unmodifiable forever, which explains why having your NFTs registered there is so valuable; once the blockchain says an NFT is yours, it's yours for as long as you want to.
If you wish to better understand the power of blockchains, you can head to this article, where I describe what a blockchain is and why they are so secure.
This is what makes it a truly powerful and disruptive tech.
The intrinsic value issue with NFTs
You've probably heard the saying that "zero multiplied by anything is still zero", right?
Well, that is what happened in a way with NFTs.
What's the point of having the capacity to prove ownership over something that has no value?
For example, if I do an NFT from my dog's poop, what's the value of my NFT? Zero, right?
In simple terms, having the capacity to prove the ownership of an asset that has no value makes that proof also useless.
Zero multiplied by anything is still zero.
This takes us to our first stop in our trip in our absolute guide on NFTs, the concept that drives value for NFTs, utility.
How to add utility to an NFT?
Utility drives value.
Utility is what gives actual purpose to the underlying asset whose ownership and provenance will be represented by the NFT.
This is a core principal for NFTs, thus requiring its own article, which you are able to read, for free, here.
A great example of how NFTs can have actual value for society is their dynamic type, also known as dNFTs.
What is a dNFT?
dNFTs are NFTs that include in their smart contracts the capacity to update certain features, opening NFTs to a whole new range of possibilities.
The need for this is clear.
How many assets truly stay the same forever? In fact, the majority of assets evolve over time. Thus, these assets need a different type of NFT, an NFT whose capable of evolving as the underlying asset does.
For a deeper description and examples, you can read my article on dNFTs here.
As the dNFT case implies, NFTs can take several forms.
Also, we must take into account that, as of right now, NFTs are far from their final form.
NFTs' full form
NFTs have still a lot to figure out. For instance, we have yet to see the implementation of the non-transferable NFTs, known as soulbound tokens, first proposed by Vitalik Buterin this year.
However, despite all the innovations occurring with regard to NFTs, there are many things that need to be accounted for when deciding to invest on them, as there are many bottlenecks that have to be corrected for NFTs to see their full potential.
Probably, the greatest bottleneck that actual NFTs have is the uncertainty of storage of the underlying asset. That is, the metadata (the NFT per se) and the underlying asset aren't inseperable.
For a more detailed explanation of NFTs' problems and what potential form they could eventually obtain in the future, read this post.
Check out my latest blog!